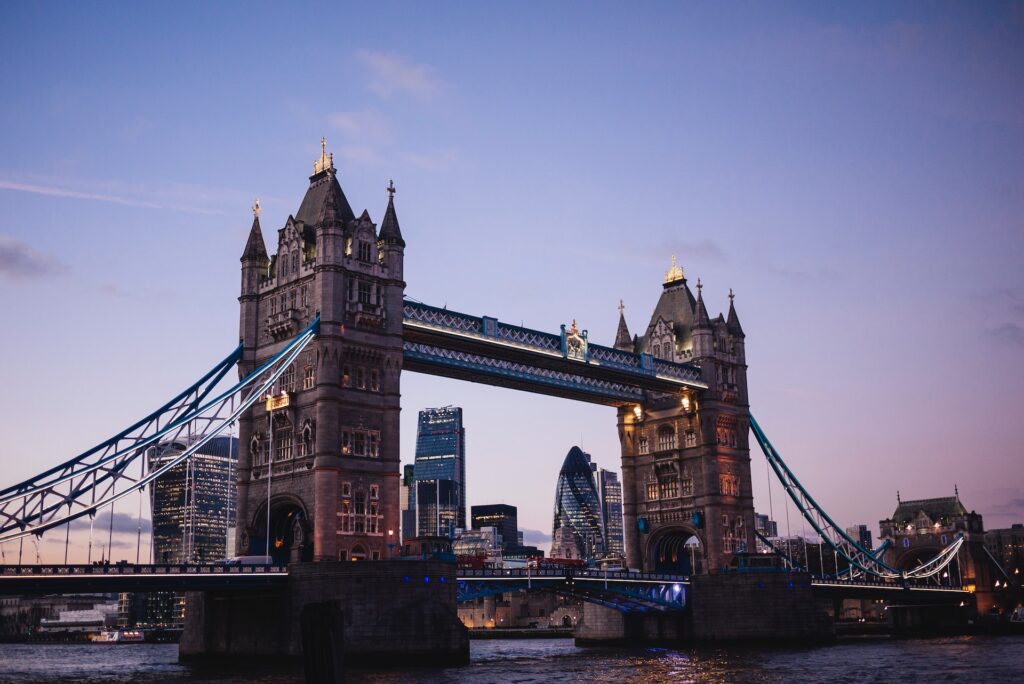 The UK is one of the most popular overseas education providers in the world, trailing only behind America. The education system is rooted in wisdom and heritage, as evidenced by universities like Oxford and Cambridge. These institutions have shaped the modern thinking that we still use in our education today.
Living and studying in the UK is like getting exposed to multicultural diversity with a modern touch of vintage. A multitude of historic and modernized cities are found in the country, as well as archeological sites, sculptures, and cuisine rooted in their origins while still incorporating contemporary lifestyles and authenticating cultural traditions.
The United Kingdom (UK) is one of the world's most sought-after study, work, and travel destinations. On the European continent, the United Kingdom has become the number one destination for students looking to pursue higher education. The UK attracts more international students than any other country in Europe, so if you're one of those that want to study abroad, take a look at these facts!
Discover 11 compelling reasons to pursue your studies in the UK - from a world-class education to a rich cultural experience!"
1. International Recognization
Some of the best universities in the UK are internationally recognized. These prestigious nations attract talented students, faculty and researchers across nations and cultures.
The United Kingdom is a prominent global player in higher education, and it has become even more popular with international students over the decades. The United Kingdom is home to four of the top ten universities in the world.
The UK is high on the list for academic institutes by being ranked 17th among 100 universities in the QS World University Ranking of 2022.
2. Quality Education- A Pathway to Sustainable Future
The teaching techniques and research of UK universities are examined and rated at regular intervals by the Quality Assurance Agency for Higher Education (QAA), Teaching Excellence Framework (TEF), and Research Excellence Framework (REF), respectively, maintaining the benchmarks in education, research, and pedagogy.
When you see the Universities of the UK, the most notable thing will be the extensive range of degrees and courses they offer.
If you're excited to make an impact and follow a remarkable career path, the UK is the ideal place for you! It's true – dreams do come true here! The UK's well-rounded teaching approaches and impressive research history have established an industry standard that many other countries struggle to match. This high-quality education has earned it multiple awards and accolades.
3. Get Quality Education Without Breaking the Bank:Shorter Duration of Courses
In the United Kingdom (UK), courses are offered in a shorter duration than in other countries such as Australia and the United States, making it easier for students to cut costs on tuition and living expenses.
For Undergraduate – 3 years (4 years sandwich program).
For Postgraduate -1 year (2 years in which one year is a placement year).
4. Leveraging Research Skills to Enhance Your Employability
The United Kingdom boasts the highest employability rate across the globe, sitting at a solid 75%. This is due to excellent academic facilities that prioritize marketing and business, which have been refined and established as an area of strength. The UK is a favored destination for international students as its network with industries and businesses around the world is outstanding. Cambridge is one of the top UK cities in terms of employment, with more than four-fifths of its population actively working, and earning the second highest average salary of £34,565. Moreover, there are over 25 national laboratories contributing to different public objectives such as understanding dimensions and atmosphere, food production and energy. It also plays a major role in global scientific research (5%) and is responsible for 14% of the world's highly regarded articles.
5. Scholarship & Financial Support
The British government provides a variety of options to fund your studies in the UK. This includes scholarships, grants, bursaries, fellowships, monetary awards and loans. Many universities have fully-funded postgraduate studentships as well. To get a better understanding of what's available, here are a few scholarship opportunities that you can look into:
GREAT Scholarships
Scotland's Saltire Scholarships
British Council scholarships for women in STEM
Global Wales Scholarships for International Students
For more specific details, you can always head over to the university's website.
6. Free Health Benefits
The UK offers National Health Services (NHS) to international students to access free medical treatment by paying an additional immigration health charge when applying for the student's VISA.
7. Student Support- We are Here For You!
Most UK colleges provide services and help that can assist you in finding both part-time and full-time work after graduation. International students are allowed to work up to 20 hours a week to cover their everyday costs; however, during the holidays they can take on full time employment. Some universities even provide resources to aid you in finding part-time work.
8. Enhance Language Proficiency
Being an international student, some people face language barriers. Living in the United Kingdom, you can immerse yourself and learn to live, work, and think in the English language, enhancing your employment prospects as there is no better way for you to learn English than to learn it in the country of its origin.
9. Extend Your Cultural Horizons
The UK is an indulgent, multicultural nation that provides an opportunity to connect with people from every part of the world.
The welcoming culture, exquisite architecture, environment, rich heritage, and educational offerings of the universities of the UK have made the country the second most popular study destination in the world as per the Higher Education Statistics Agency (HESA).
10. Flexibility
By allowing their students to blend multiple subjects into one study program, universities in the UK provide an opportunity for learners to explore their own skills and potential. This open door to discovery allows them to investigate and hone their abilities in a way that better suits them.
11. Post Study Work Permit
The UK Government has made a significant policy change: Overseas students starting university in September 2020 will now be able to benefit from a Two Year Post Study Work Right. This revolutionary change provides students with the opportunity to kick-start an international career! Not only can they work part-time alongside their course, but they also have the chance to work full-time in a foreign country and establish strong connections for a promising future.
The UK and their Educational System
British universities offer over 10,000 courses designed to equip their students with invaluable skills such as open-mindedness, logical reasoning, creativity, and self-determination – all highly sought after in the modern job market. These courses are tailored to help students advance professionally and meet the world's challenges. With a diverse student population hailing from around the globe, studying in the UK provides an international perspective and access to a worldwide network. No matter what type of program you're looking for – full-time, part-time, evening classes or distance/eLearning – there is something for everyone seeking higher education in the UK; everyone can find their perfect fit!
20 Best UK Universities That Offer Excellent Career Prospects
Accounting & Finance
Aeronautical & Manufacturing Engineering
Architecture
Art & Design
Business & Management Studies
Civil Engineering
Computer Science
Creative Writing
Dentistry
Economics
Education
Electrical & Electronic Engineering
English
Food Science
Hospitality, Leisure, Recreation & Tourism
Law
Marketing
Mechanical Engineering
Medicine
Psychology
Undergraduation in the UK
The UK has plenty of courses to choose from, whether you're interested in a full-time program, part-time course, certification, or a foundation course. Whatever your needs may be, UK universities offer something that's right for you. See below for the types of courses they provide!
Bachelor's Degree: A common first year degree. It usually has a set program of academic study, some includes practical elements and placements as well. This programme usually lasts for three years, and four in some cases. Some universities also offer part-time undergraduate courses. You can check your preferred university's website to find suitable courses for you.
Shorter Courses: They are usually equivalent to the first few years of an undergraduate degree, it can stand alone as a degree or you can progress as an honors degree.
Foundation Courses: If you don't meet the necessary criteria for a bachelor's degree program at a UK university, don't worry! There is an undergraduate preparatory course that lasts one or two years – it's a great way to get ready for entry. Investing in this foundation course is definitely worth it if you want to qualify for a bachelor's degree.
Higher National Diploma (HND): The HND course is focused on the practical skills required for a job or profession. It is considered to be equivalent to the first two years of an honors degree, which is highly valued by employers. It's ideal for those who want to get 'hands-on' with their studies and gain valuable experience that will help them in their career.
Diploma of Higher Education (DipHE): A full-time, two-year DipHE course is generally the same as the first two years of a bachelor's degree program. This course focuses on academics, but with an emphasis on a particular career such as nursing or social work. A DipHE is comparable to a Higher National Diploma (HND).
Certificate of Higher Education:The Certificate of Higher Education (CHE) is a great option if you want to get the first year of an Honors Degree, or to further your knowledge in a particular job or profession. The CHE will help you build up to a Foundation Degree, Diploma in Higher Education or even an Honors Degree if you want to. If you're looking for a change in career or just an advancement in your current role, then this Certificate is the way forward for you!
Applications for UK universities are managed through the Universities and Colleges Admissions Service (UCAS). You need to submit an application one year prior to starting the course. Upon receiving acceptance from UCAS, students can apply to five different courses at universities specified by UCAS; this could be five universities for one course or five courses at one university. For Indian students, application timelines begin on September 1, with some courses requiring applications as early as mid-October, and must be submitted no later than June 30 of the year before their studies commence.
Post Graduation in the UK
Did you know that Master's programs usually take just one year to complete in the UK, unlike other countries where they usually last 1.5-2 years? With the exception of MEng and MRes qualifications which typically take 2-4 years. Upon graduation, those with a MS degree can expect to make up to 35,000 GBP per year, which is more than most Bachelor's degree holders in the UK. Plus, after five to ten years of experience, salaries could increase by around 40%. Some of the top employers for MS graduates in the UK are NHS, Aecom Corporation, Amazon and JP Morgan Chase & Co. Additionally, many postgraduate courses in this country offer practical internships which prepare students for their desired field.
Types of Master's courses
Taught Masters Program: The UK offers four degrees in the form of Master's taught programs. These are MA, MSc, MBA, and MEng. The assessments for these courses can be made through dissertations, exams, or projects.
Research Masters Program: MRes, MPhil, and certain MSc degrees in the UK are research-based MS courses. These are an integral part of these degrees, and academic supervisors are often allocated to students pursuing any of these courses. These are similar to PhDs but are less academically demanding and last for a shorter duration.
Unlike undergrad studies, applying to Master's programs isn't quite a one-stop process. You'll have to complete individual applications for each university you're looking into. You can access admission forms from the respective university website. Most Masters courses in the UK usually begin in September, though you may have multiple start dates to pick from. It's important to note that Indian students typically need to apply earlier than those from the UK, EU, and EEA due to different deadlines.